About Us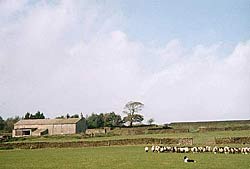 Street Head Farm takes its name from a little-known Roman route through Tow Top Farm, our working dairy and sheep farm. It became part of Tow Top in the 1960s, the shippons and adjoining barn being used but the house itself remaining empty until it was completely renovated in the first six months of 1999. We were awarded 5 stars by the English Tourism Council and our first visitors arrived in the summer of 1999. They seem to have been coming back ever since!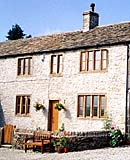 The farmhouse itself was originally much smaller, probably with a staircase on the outside wall, but the house, as we know it now, dates back to the 18th century. A barn adjoining the house is sometimes used for the storage of hay but it is also useful for the storage of bicycles.
We often keep sheep and lambs, cows and calves in the surrounding small fields and visitors are welcome over at Tow Top to watch the milking or feed small animals. For reasons of safety we ask that small children are accompanied by an adult. Please remember wellies!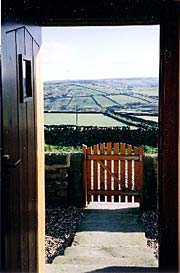 Visitors return for many reasons; some for the total privacy and tranquillity, or others for the involvement in farm life, or to do things they haven't managed to fit into a week's stay! Whatever their needs, we do all we can to make the holiday as perfect as possible. (See Visitor Comments)

There is excellent walking from the door. The footpath from Lothersdale to Carleton, and then on to Skipton, runs across the farm. It joins the Pennine Way just by the 'Hare and Hounds' pub in Lothersdale. Very handy for the pub but uphill all the way home! The bridleway, which is a very safe area for children to ride their bikes, runs down to Cononley, where there is a post office and general store, two more pubs, and the railway station, which will take you to Skipton, York, Leeds, and both the Settle-Carlisle Railway and Keighley and Worth Valley Railway.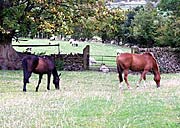 Our daughter is at university at the moment so there are no horses on the farm, but we offer grazing for those who wish to bring their own. Riding for all abilities can be arranged just a few miles away.

Awards



We have been encouraged by the Yorkshire Tourist Board and have received the White Rose Award for 'Self Catering Holiday of the Year'. This was presented by John Craven of BBC's 'Countryfile' at the prestigious awards ceremony, often referred to as the Oscars of the Tourism Industry, held at Castle Howard, near York.

We were also finalists in the national English Tourism Council 'England for Excellence' awards and finalists in the Yorkshire Tourist Board's 'Best Newcomers to Tourism' category. We were amazed to be the only small business in the category, in the company of 'Hull Navigators', 'Pennine Barnsley Tourism Forum', Rotherham Walking Festival', and 'The World of James Herriot', Thirsk

Tow Top Quality Produce
We can supply you with our own top quality farm reared beef and lamb. Please enquire either before or during your stay.

Special occasions
People come from all over the country (even Skipton!) to Street Head for celebrations and reunions as well as holidays. Street Head is ideal, as it is spacious yet cosy. We can help you to arrange catering and recommend Nicole Dickinson's 'Village Cuisine' - "French cuisine with a twist," which is excellent. We can also arrange for a hot meal to be waiting for you when you arrive or after a long day outdoors.

"Well what a superb way to spend your 60th. Close friends. Fab. house. Just such a lovely place to be. As soon as we arrived with our goodies we felt straight at home. A big thanks for helping to make my dream come true."
Ann and co. (Manchester)

Please let us know if you are celebrating and we will do all we can to advise you of places to eat, catering, suppliers of balloons and flowers etc.

^top